Health and safety software to care for all your people
Employers use SafetyBase health and safety software to connect all the workers in their health and safety system.
So it's a place to securely record and report everyone's safety events. Things like accident reports, training records, hazards and inspections.
Furthermore, it's cloud based and secure.
So everyone, including those working from home can use it on their computer or mobile device.
The framework is based on recognised international standards.
But it's also customisable, so you can mould it to your way of working.
It was conceived by safety experts and built by highly competent developers.
Remote workers
During the pandemic, it became clear that  cloud based health and safety software has become even more relevant. "The New Normal" as people like to say. In fact, many of our clients were already using SafetyBase for remote inspections and reporting. So SafetyBase provides a channel for office and remote workers to be fully connected.
If you are looking for a New Zealand based system for managing health and safety, I invite you to have a good look. Because it needs more than a few minutes to properly evaluate health and safety software.  So if you haven't already, you might wish to make a list of your key requirements. Then, you can tick off the boxes.
Does SafetyBase tick your boxes?
To start the ball rolling, here's a one-page Fact Sheet to compare with other health and safety software. And here's how to get a free trial. You may also be interested in our  history and values. And lastly, of course, the all important prices and options.
With SafetyBase, we don't pretend to have a magic wand, because safety requires personal leadership. And that means your leadership. But we can  assure you that SafetyBase is exceptionally capable health and safety software. It helps care for your people, makes your life far more productive, takes away a lot of the stress and banishes clipboards.
Thanks for finding this page and please feel welcome to contact me personally +64 9 535 4355 (0800 000 267) or email.
Simon Lawrence,
Director
10 Reasons you should choose SafetyBase health and safety software
No Set-up fee. No extra charges. Money back if you are not happy.
Mobile device reporting for remote or mobile workers.
Customisable option. Have forms and checklists created to your personal specifications.
Secure and reliable. Encryption, hourly backups, penetration tested.
Compliance with best international standards.
Everything about your peoples' health and safety managed in one place.
Design your own reports. Get the outputs YOU want.
Design your own training and inductions. Invite employees and contractors to complete modules online.
Internal tasks system. Attach documents, pictures. Link your people to events like training.
Simplify your life. Everything organised. Say goodbye to paper and spreadsheets.
What's New:
Dashboard Upgrade
We are creating a brand new design for the SafetyBase Dashboard. And it's due for release soon. We are collaborating with one of our key clients. Some features:
A place where your own news updates and alerts can be published.
Widgets to show trends "right now", for a large range of indicators. Use of dial gauges, pie charts, line charts. Pull from a library and drag-and-drop to position.
One tab to summarise your open tasks and open files.
Trends and Comparisons. A place where date range comparisons and trend lines can be optioned across an array of charts.
Improved Custom Report tab that can be personalised and/or shared.
We're looking forward to releasing this ground-breaking new development!
Call 0800 000 267 (NZ); +64 9 535 4355 or email info@safetypro.co.nz
Get My Free Trial
SafetyBase. Health and safety software with all these great benefits
Straightforward pricing. Nothing hidden
Based on recognised international standards
Directors & Officers information
All you need is a browser and a device
Design and send training modules
Send online contractor inductions
Attach documents, diagrams, pictures
Tasks system. Actions and reminders
Fits all organisations. Regular updates
Powerful customisation option
Worker safety history with one click
Put key reports on your dashboard
Backups & up-time monitoring
Helpdesk & remote support
Escalations, watchlists, prompts
All your people and locations
Select the modules you need
Encrypted data. Penetration tested
New Zealand Automobile Association
A nationwide solution
When I took up the position of Health & Safety Manager at AA, for a national organisation of its size and complexity , I wanted health and safety software to capture and report our data.
That's why I chose SafetyBase, because it provides the modules we required in a secure cloud-based platform. We particularly value the fact that our "Enterprise Edition" is customisable. So our data collection forms can be altered, or brand-new functionality created.
We have collaborated with the SafetyBase team on developments like multi-purpose forms and smart-phone reporting. If you're looking for health and safety software that provides the core H&S components, without being too complex, I can recommend SafetyBase."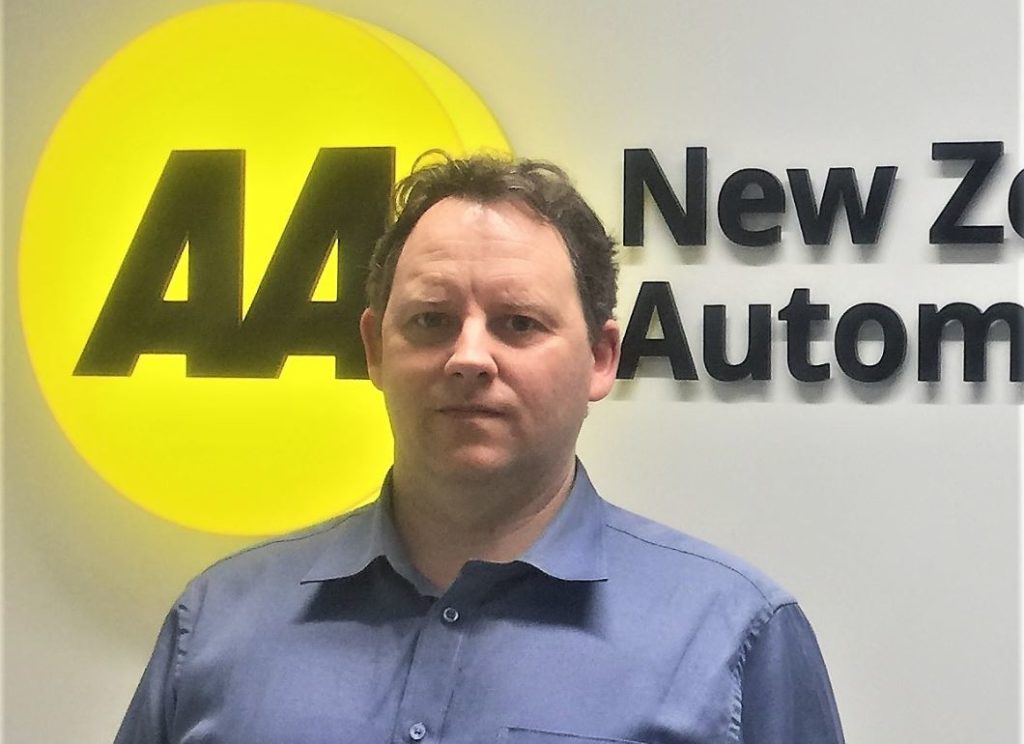 Tim Beach, Health & Safety Manager, The New Zealand Automobile Association Inc.
Albany ITM
Timber. Tools. Construction.
The H&S Team at Albany ITM emailed: "We want health and safety software that does everything. And more." No pressure then..
But one trial account and 15 days later, Albany ITM were convinced enough to order their customisable SafetyBase Enterprise Edition! And their team got straight into customising a suite of four Fleet Management checklists that can be completed on mobile devices. "When we get something customised, we see the changes straight away just by refreshing the screen", they said.
It's a pleasure dealing with Albany ITM. They were so pleased to move on from paper.  And customised forms are the icing on the cake for this safety conscious employer.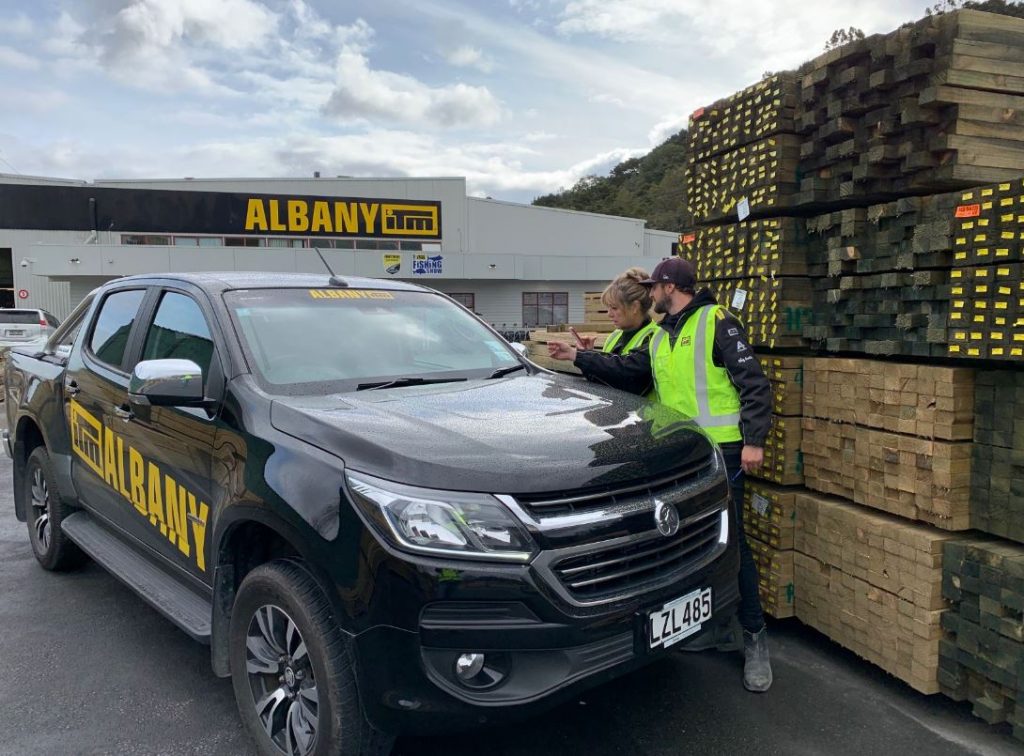 The staff at Albany ITM getting weekly vehicle checks done with SafetyBase mobile device forms
Emirates Airways
Ground Based Services
Following a Corporate initiative, we went out to find a safety management system to assist with ground based safety management in New Zealand.
After considering several options, we chose the services of SafetyPro Limited. A key reason is they provided an implementation plan, advice and resources. This included Distinction Edition of their cloud based OHS system, SafetyBase. Director Simon Lawrence guided us through a detailed Implementation Plan. We recorded our events and plans into SafetyBase and therefore arrived at audit time with a largely paperless system.
Emirates  passed Secondary Level for ACC's WSMP at first attempt, so the package really worked for us!"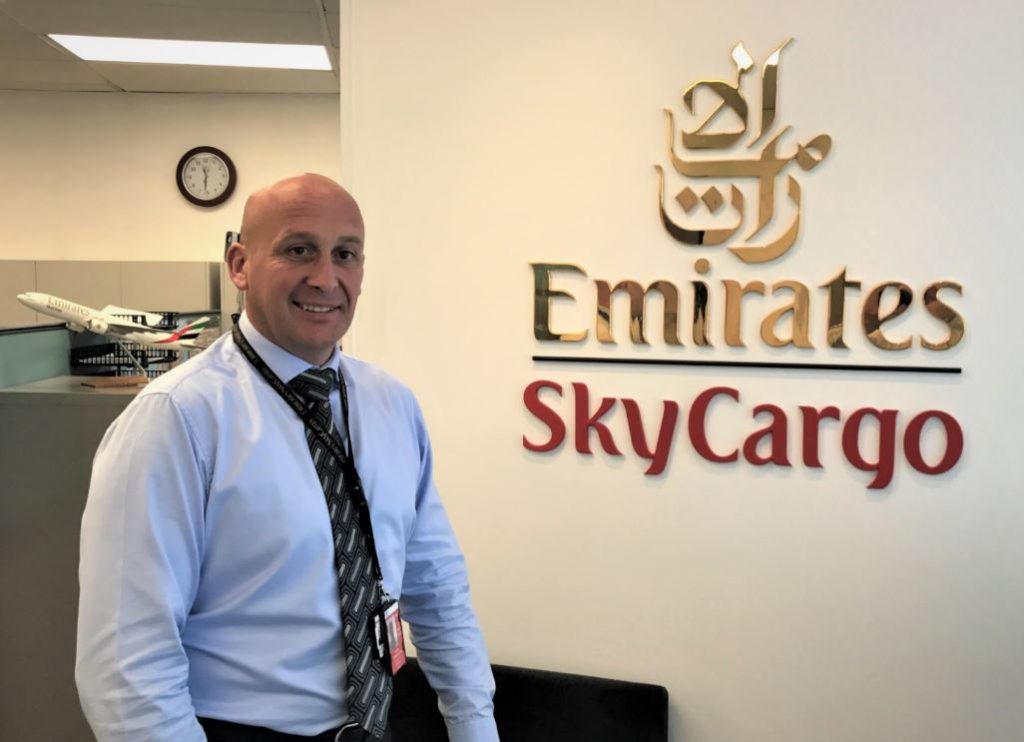 Wayne Turkington, Cargo Manager, New Zealand, Emirates Sky Cargo