ACC discontinued the "WSMP" Scheme in February, but is it dead? Not if you're still using it! There's a really great "update" available now! Can that really be true?
Sunset on a Scheme?
Hundreds of employers raced to renew WSMP between October 2016 and February 2017. They have now sailed off to enjoy two sunset years of discounts. But for a large proportion of those WSMP users, it's not so much about the discounts. They are interested in the safety management system itself, and they have little or nothing else to fall back on. And unfortunately, the WSMP audit standard was never fully reviewed.
It needed to adopt new legislation under the Health and Safety at Work Act 2015 and it never happened. So WSMP seemed doomed to becoming obsolete. Not good news for those employers who care, because compliance is a big part of the benefit. So after February, a slow, lingering death by neglect appeared to be inevitable for WSMP.
Or did it?
Update by stealth!
While the WSMP and WSD Schemes have been abandoned, ACC incentives are still very much in business. The Accredited Employer Programme (AEP) and ACC Fleetsaver are still going. Both of these utilise essentially the same eight safety management requirements as WSMP.
So what?
Well, those sections of the AEP audit have now been properly updated. Not just for the HSW Act.  They have been given quite a re-jig! This means it gives the WSMP a new lease of life for those employers who are interested. And they should be, because the future is becoming clearer. Believe me, you will be needing a system for managing OHS more than you ever did!
So, what about the future?
In October, I blogged about the future of incentive schemes. Essentially,  incentives seem to be heading towards much more attractive rewards for lower claims experience. There's also the Star Rating System in the offing, starting September 2017. It's now called The Health & Safety Improvement Toolkit. (My next blogs will be about these two key developments).
I would suggest that having a workable safety management system (a system for managing risks), will be an essential part of the toolbox. That's if you want to grab the discounts. (Or avoid the loadings (penalties)! After all, low claims experience requires more than claims management. It's primarily about prevention of injuries in the first place, which ACC look likely to reward far more attractively. In fact, ACC want to make health and safety management into a realistic investment. Not just a dangling carrot that's nice to have. Watch this space!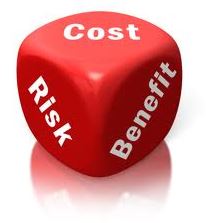 Now we all know that WSMP didn't achieve much in reducing injuries. ACC have said as much. One of the reasons was this, to put it bluntly: If you were crafty enough, you could pass WSMP using smoke and mirrors. Apart from being disingenuous, and risky, it wasn't fair for the significant proportion of employers who really did put energy and commitment into it. But those employers probably already had a safe workplace.
My message in October, and reinforced now, is that in the not too distant future, ACC and other agencies are going to put a hard edge on health and safety. And it won't be for the faint-hearted. Don't forget that Worksafe are on a mission too, armed with vastly increased penalties for getting it wrong. The cold winds will blow and there won't be any smoke and mirrors. It'll just be you against your injuries. There will be little or no credit for having ticks in boxes.
What's more, unlike WSMP, this brave new world won't be optional. So you will need to be smart with health and safety by putting time, thought and resources into it. If you can avoid injuries, you may benefit significantly by using WSMP diligently. And your competitors may be left to toil under a much higher ACC levy burden.
Analysis of the updated Safety Management Practices
This isn't just ACC exchanging some old words for new ones. The reworking has been extensive. ACC's guide on the update says "the overall intent of the tool remains the same". But make no mistake, they have re-arranged the house! And in my opinion, it's a huge step forward. Here are some key observations: (Note: In these observations, I have not indicated where changes may be Primary, Secondary or Tertiary level requirements).
First, of all,  ACC have introduced new terms or words with particular meanings that are found in the HSW Act. Words like PCBU, Officer, Notifiable Event. They have also removed words and terms that are now redundant, such as "Serious Harm" and "Significant Hazard".
Many requirements have been moved to the element in which they always really belonged. For example, all training matters are now in Element 4.
Remember those generically worded requirements that were hard to grasp in WSMP? Well, now the document is glistening with straightforward language that anyone, (yes, even auditors like me!), can understand.
Significantly, the words "process", or "documented process", when referring to verification, are now replaced with "procedure". That means something  in writing is required. Many employers under WSMP were able to get away with just showing an auditor they have "been doing" something.
Some poorly understood requirements have morphed into harder edged actions that CAN be understood. Great example being the previous 2.3.1 and 2.3.2 about consultative review of the effectiveness of hazard management. In WSMP, this was quite a lofty expectation that was not well understood. Now, it's dropped to Secondary level, it's specifically about risk controls and no longer has to involve employees.
Generally, requirements flow better in their themes than in WSMP. A good example is all the occupational health requirements presented in a logical sequence on one page. This also reflects the extra emphasis being placed on occupational health under new legislation.
There is no "Contractor Management" element as such. Element 8 is now about the safety of employees "and others". That means ACC have somewhat dissolved the distinction between employees, visitors and contractors. This reflects the clarified obligations for "workers", who are not limited to employees, but any person who is influenced or directed by the PCBU (employer). Element 8 also emphasises the duty to consult with other affected parties.
In Summary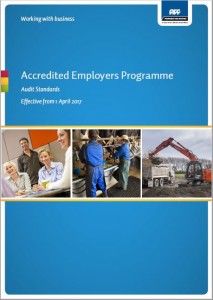 This update was overdue but well worth waiting for. ACC have taken the opportunity to make the safety management requirements more accessible, focussed and specific. It's really quite refreshing  in my opinion. I recommend any employer, who is still in the WSMP scheme runoff, to get a copy and use it. Your life will become simpler!
Click here for a copy. Bear in mind, this document is NOT officially a WSMP document and it includes injury management elements for AEP employers. However, Elements 1 to 9 can be considered to be the way WSMP would have been looking, had it been retained.
I also recommend it to employers in the absence of any other system of OHS practices. You have limited time to get control of injuries before changes to experience rating arrive.
ACC provided a vehicle for management of OHS. You won't get that by buying international standards, which are as dry as old bones when it comes to putting them into action. It's left up to you.
Yet here we have a gem! It's been around a bit, it's been given a useful polish, it's free and you just can't afford to ignore it. Email us or call Simon Lawrence +64 9 535 4355 or 0800 000 267 if you would like to chew over: